GENICON had the privilege of exhibiting during AORN Surgical Conference and Expo the week of April 4th 2016 . This was a great opportunity to present current and new products to the surgical community. Hundreds of visitors stopped at the booth to learn more about the company and specially to demo the newest addition to the product line  " NanoSurge "  3mm Disposable Monopolar Instrumentation with Trocar and Cannula System.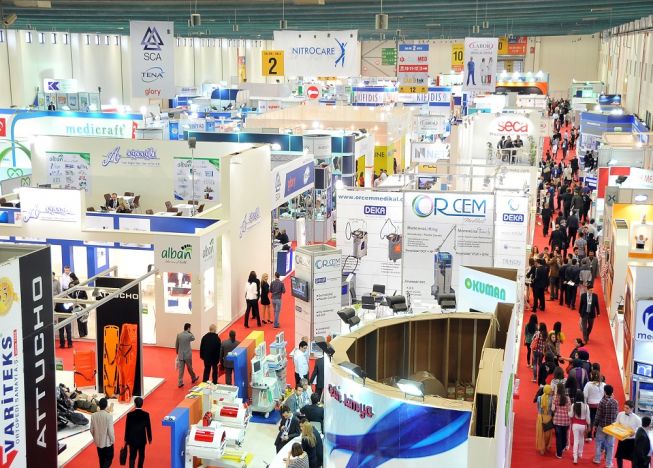 GENICON is currently exhibiting at EXPOMED Istanbul, the biggest Medical Trade Show in Turkey and Euroasia, hosting 36,000 visitors and 1200 exhibitors from over 80 countries.
New opportunities are developing at the show with both Distributors and end users, forecasting continued sales growth for GENICON within the region.
"The University of South Florida under the lead of Stuart Hart, MD, MBA, MS, FACOGS, FACS (Chief Medical Officer of Innovation, USF Health Center for Advanced Medical Learning and Simulation (CAMLS)) is developing novel instrumentation for Minimally Invasive Surgery.
GENICON's Chief Technology Officer Roland Strelitzki PhD, MBA, and a selected post-doctoral student, Mark Howell MSC, recently completed the I-Corps program together with the lead clinical faculty, Dr. Stuart Hart, in evaluating the potential of the new surgical device technologies for the global healthcare market.
Moving forward, a team of GENICON and USF will advance the key proprietary invention, with the National Science Foundation which is set to begin in mid-2016, with a plan to bring, what we believe to be a disruptive technology, to the medical device laparoscopic market in 2018."